Residential Garage Door Repair in King of Prussia, PA
Speedy Garage Doors is committed to keeping home garage doors in the King of Prussia area safe and fully operational. Your garage is a valuable extension of your living space. Whether you use it as a workspace, to park your vehicles out of the elements, or just for storage, you depend on a functional door to protect your belongings and allow ease of movement in and out of your home.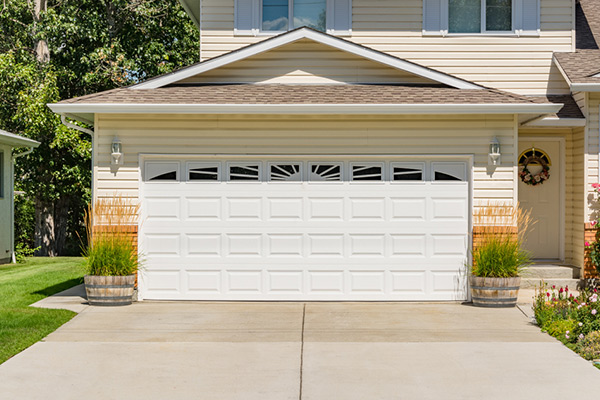 That's why we focus our business on home garage door maintenance, repair, and replacement. Our residential services are available by appointment or for emergency service calls. We respond quickly and offer free same-day estimates. Don't hesitate to call Speedy Garage Doors for small issues like a malfunctioning remote and big issues like substantial garage door damage.
Comprehensive King of Prussia Garage Door Repair
Our professionals are well-trained and experienced with a wide variety of garage doors. We show up quickly when you experience an emergency and provide free same-day estimates on all repair requests. You don't have to waste time trying to identify the problem and repair your home garage door on your own. Our professionals can handle jobs big or small, always treating your property as if it were their own.
Our garage door repair services include remote reprogramming and replacement. We will do everything possible to repair your remote before recommending a replacement. You will receive a high-quality remote that is professionally programmed for your garage door on the spot.
Residential Garage Door Replacements in King of Prussia, PA
At Speedy Garage Doors we're committed to salvaging dysfunctional garage doors when possible. We only recommend a residential garage door replacement when it's to your advantage or is the only way to restore your garage door to full functionality.
Our selection gives you a variety of garage doors to select from, and they're all from reputable name brands. We provide professional installation that is fast and efficient, starting with a free estimate that gives an honest assessment of your total cost.
Maintain Your Home Garage Door
Maintenance is often neglected by busy homeowners, but it's an important step to keeping your garage door fully functional. When a professional looks at your garage door and fixes small issues, they can save you from more expensive repair bills in the future.
For more information on home garage door replacement, repair, or maintenance, give us a call or reach out online.