Commercial Garage Door Maintenance in King of Prussia, PA
Speedy Garage Doors is committed to providing fast, efficient, and affordable commercial garage door services in King of Prussia, PA. Our well-trained technicians respond quickly to emergency service calls and can provide free same-day estimates for all repair and installation requests. When you need to get your garage door handled quickly, you can count on our dedicated team to get it done right the first time around.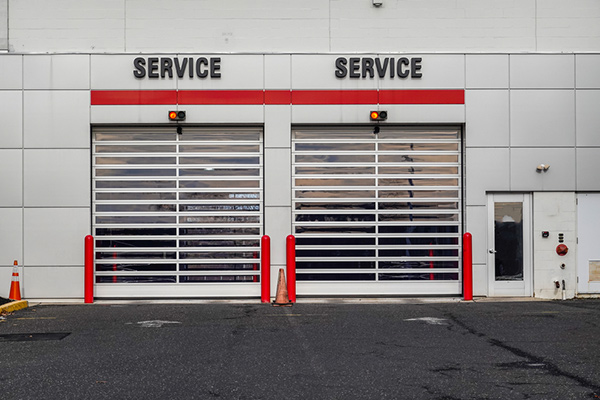 You deserve the attention of a commercial garage door company that focuses exclusively on garage doors. We make your doors our primary focus because we understand the importance of a simple door. When it malfunctions or stops working entirely, it can interfere with the flow of business, present an injury risk for employees, and cost you time and money.
Our goal is to identify your problem and solve it quickly. We do our job well so that you can focus on yours.
Comprehensive Commercial Garage Door Repairs
Speedy Garage Doors can install and repair a wide variety of commercial garage doors, including:
Open air doors
Push bars
Heavy duty roll-up doors
Security doors
We have worked with businesses throughout the King of Prussia area and are committed to delivering gold-star service every time. We do everything possible to repair and maintain your doors so that you don't have to pay for a replacement unless necessary. You can count on us to show up quickly, treat your property with great care, and repair your doors at the most reasonable cost possible.
Installation & Maintenance for Commercial Grage Doors
When you need a new commercial garage door installed, contact Speedy Garage Doors. We offer a wide range of garage door options and can complete professional installations quickly. Our technicians are knowledgeable about the use of garage doors for business purposes and can guide you in selecting the right door style for your needs.
A Trustworthy Commercial Garage Door Company
If you have any type of commercial garage door in need of repair, replacement, or general maintenance, call Speedy Garage Doors today. We're committed to making professional garage door services more accessible and affordable for the King of Prussia area. Call today for emergency services or to schedule a same-day estimate.